Dr. Andrew Wassef M.D.
Orthopedic Surgeon
Fellowship-Trained & Board-Certified Orthopedic Surgeon & Joint Replacement Specialist
Dr. Estess is a fellowship-trained orthopedic surgeon specializing in sports medicine and arthroscopic surgery of the shoulder, elbow, hip and knee.
Your Trusted Orthopedic Surgeon, Andrew Wassef M.D.
Dr. Wassef is an expert in minimally invasive and robotic assisted surgery. He has a special focus on joint replacements in the younger population. Dr. Wassef spends time teaching surgeons worldwide about how to adopt robotic assisted surgery into their practice and currently serves as a teaching consultant for Mako Robotic Assisted Surgery. He has an interest in revision surgery, complex reconstructions, and revision of failed total joint replacements. He received Vital's "Patients' Choice Award" and Compassionate Doctor Recognition from 2014-2018. Dr. Wassef is married with two young children and is an active member of the South Bay community. In his spare time he enjoys golfing and spending time with his family.
Board Certified – Diplomate of American Board of Orthopedic Surgery
Fellowship
Adult Reconstruction/Joint Replacement at St. Vincent Medical Center
Joint Replacement Institute / L.A. Orthopaedic Institute, Los Angeles CA
Residency
Orthopedic Surgery
University of Toledo Medical Center
Medical School
Howard University College of Medicine, Washington, D.C.
Undergraduate
La Sierra University, Riverside, CA
Loyola Marymount University, Los Angeles, CA
Professional
International Congress for Joint Reconstruction
The American Association of Hip and Knee Surgeons (AAHKS)
The American Academy of Orthopaedic Surgeons (AAOS)
American College of Surgeons (ACS)
American Medical Association (AMA)
Hospital
Long Beach Memorial Hospital, Long Beach CA
Lakewood Regional Medical Center, Lakewood CA
Torrance Memorial Medical Center
Sports and Spine Surgery Center
Cutting Edge Surgery Center
Current Appointments
Orthopedic Associate Medical Director, Monarch HealthCare Insurance
Chair of Interdisciplinary Practice Committee, Lakewood Regional
Medical Executive Committee, Lakewood Regional Medical Center
Joint Operational Committee, Long Beach Memorial Medical Center
Medical Director of Joint Replacement Center, Long Beach Memorial
Associate Fellowship Director, L.A. Orthopedic Institute
Senior Orthopedic Residency Instructor, Lakewood Regional Medical Center and Los Alamitos Med Center
Vitals "On Time Doctor Award", 2018
Vitals "Patients' Choice Award" and "Compassionate Doctor Recognition", 2014-2018
Resident Teacher of the Year, Orthopaedic Surgery, 2010
Recipient – Biological Sciences Scholarship/Grant for research evaluating "clock genes" and the expression of period proteins using Western blotting and gel electrophoresis. 2001-2003
Recipient – Arete Community Service Award, 2001
Inducted – The Biological Honors Society ßßß LMU Chapter, 2001
Recipient – The Dean's List, 1998-99, 2002

"Dr. Borden is addressing issues that need to be corrected from past treatment. He is compassionate and cares. His staff is friendly and efficient"
– Michelle O.

"Dr Borden was prompt and effective. His staff was extremely well organized. I have never had a shorter wait to see a Dr, especially one with such prominent recognition of his expertise."
– Bob J.

"He is very professional and very knowledgeable. The staff was very nice too and I only waited about 15 minutes"
– Mary Ellen B.
Are You Ready To Recover?
Schedule an appointment to begin your recovery journey. We'll be happy to walk with you every step of the way. If you can't find an appointment that fits your schedule, please call the office and we can try to accommodate you.
Torrance – 310-375-8700 | El Segundo – 310-775-2331
Do you have any questions about our services? Ask away using the contact form below.
Meet Our Orthopedic Surgeons
Our caring and skilled doctors are board-certified in orthopedic surgery, pain management, nonsurgical spine treatments, and more. All treatments are fully personalized for each patient.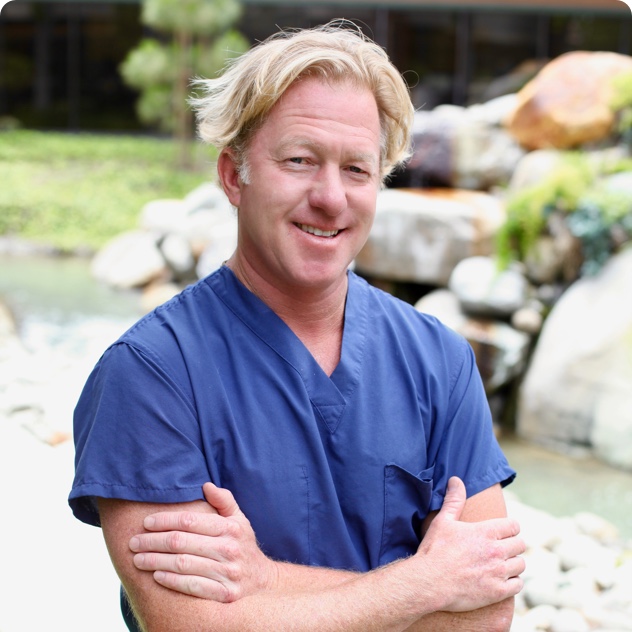 Dr. Borden is an Orthopedic surgeon and sports medicine specialist.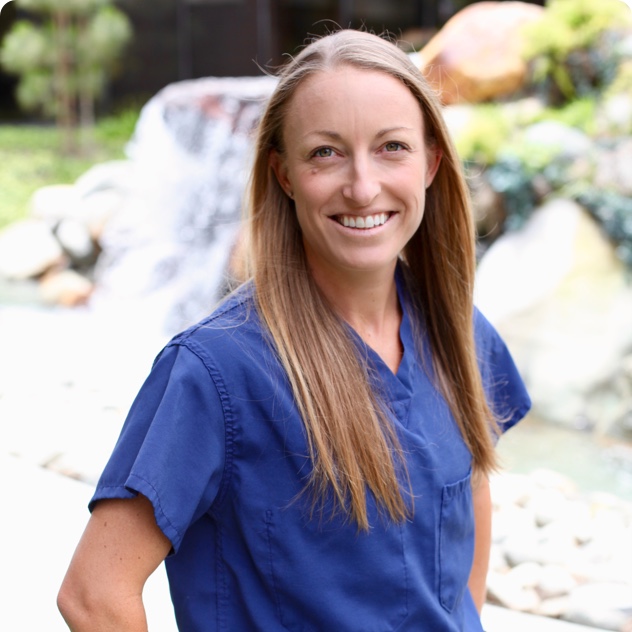 Dr. Allyson A. Estess is an Orthopedic surgeon and sports medicine specialist.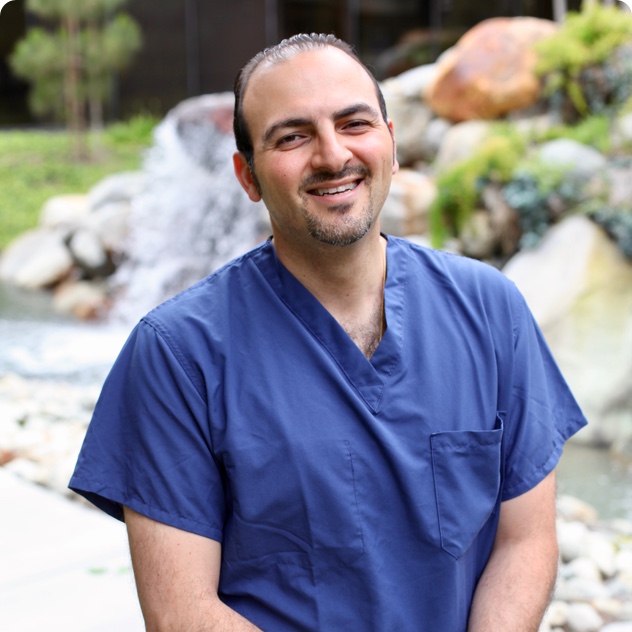 Dr. Wassef is an Orthopedic surgeon and joint replacement specialist.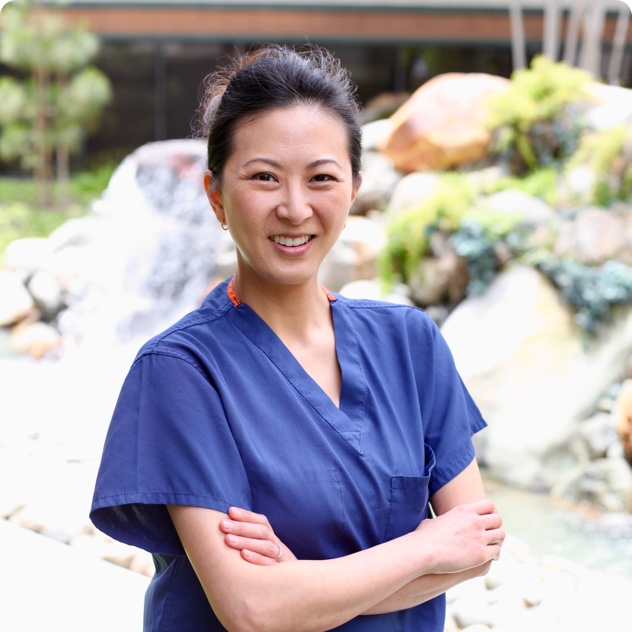 Dr. Hsu is an Orthopedic surgeon and hand/microvascular surgery specialist.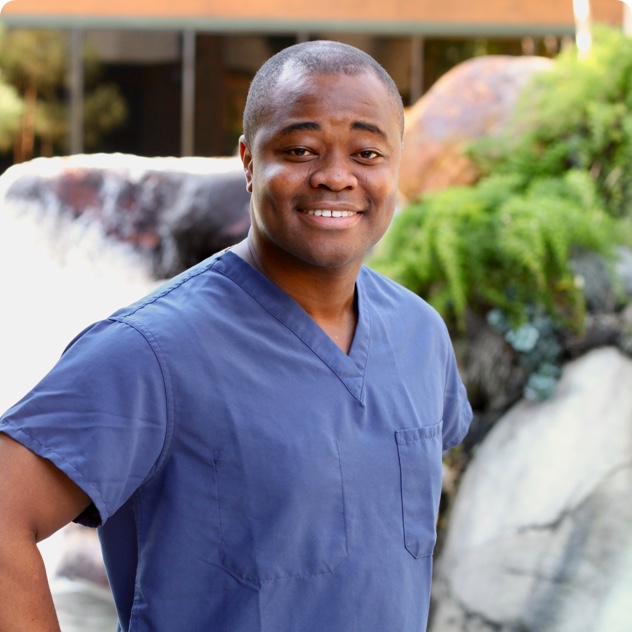 Dr. Remi Ajiboye is an Orthopedic surgeon and spine/back condition specialist.